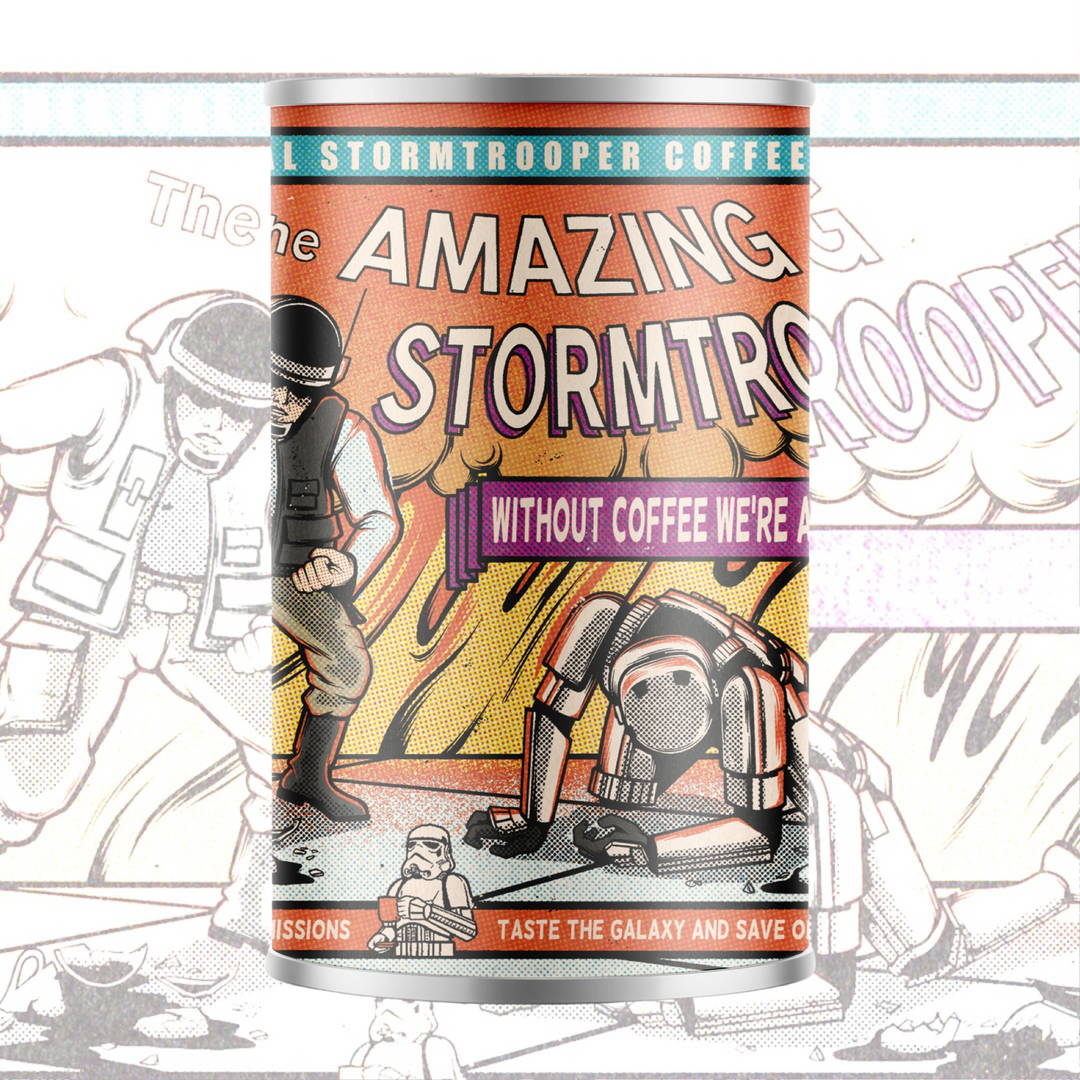 The Amazing Stormtrooper #2
Follow The Original Stormtrooper as he battles one of his biggest foes of all time! The Rebel! He will stop at nothing to ensure that nobody enjoys a good cup of coffee by trying to burn it all! It will take all the strength in the galaxy to fight back and protect what is rightfully ours! After all without coffee we all become Rebels! 
This coffee comes with a collectable postcard so you don't forget what it says on the tin. 100g - 50 servings of the finest instant coffee that money can buy. 
Heard about our Members Club?
It's the ultimate way to stay loyal to The Empire! Earn points from every purchase and redeem them off future orders. 
Click Members Club at the top to find out how you can join us!