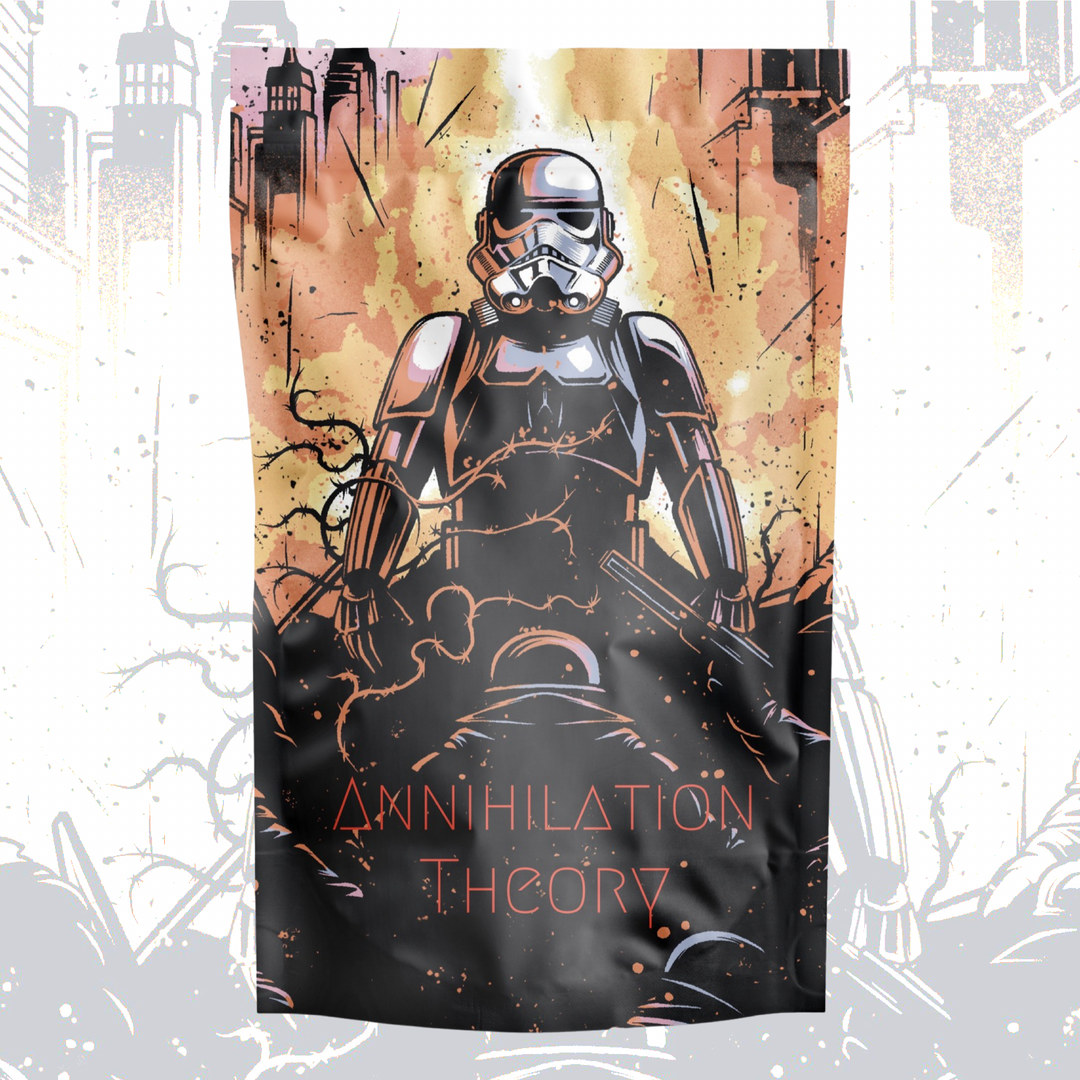 Annihilation Theory
Immerse yourself in the vibrant flavors of exotic mango, the nostalgic fizz of cherry cola, and the zesty tang of lime curd. Annihilation Theory is the epitome of greatness, delivering an unparalleled taste sensation that will leave you craving more - too bad it's the end of the world!
Each coffee comes with a unique collectable postcard. Choose the collectable packaging option and you'll receive this rare and beautiful coffee in our exclusive soft touch art covered coffee bag that you'll want to keep forever. With the collectable packaging option you'll also receive an exclusive limited edition card coffee coaster. 
Net weight (220g)
Buy with other items to get FREE shipping when you spend over £30.
Released 1st November