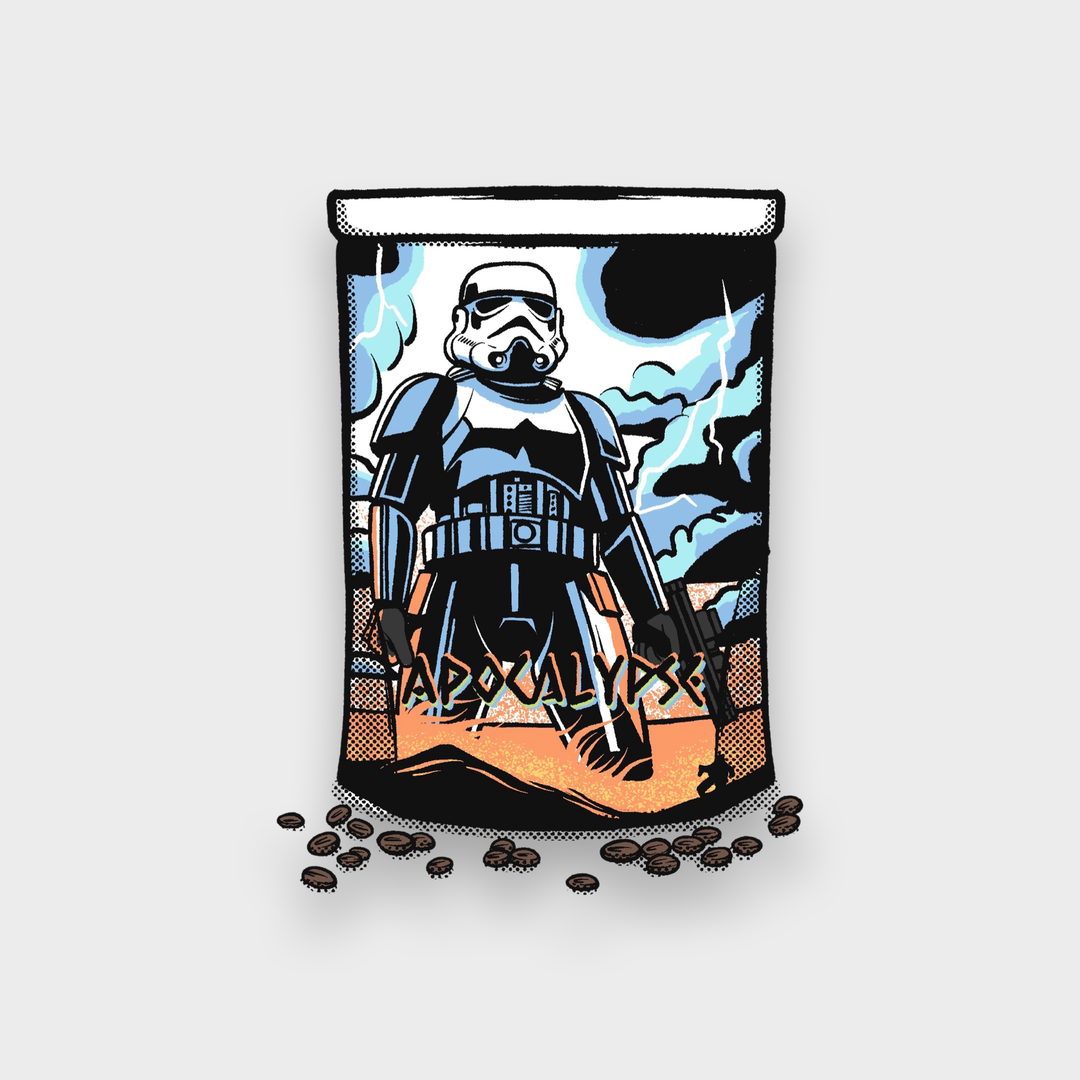 Collectors Subscription
The Collectors subscription is the ultimate way to stay loyal to The Empire! 
Every month we scour the galaxy for the tastiest bounty and deliver it straight to you! We're talking micro lots, small holdings, rare and exclusive finds, experimentals and everything else you wouldn't see on your traditional coffee shop menu board. 
We're picking from some of the highest cup scores around and you'll only ever pay the subscription price. Furthermore all of the coffees will be delivered in our new range of art covered bags with collectable postcards and limited edition coffee coasters.
We promise the coffee will only ever be the best that this galaxy has to offer and you'll always have a bag reserved no matter how little we have! 
As usual you'll benefit from free shipping and save even more compared to the standard price of these coffees, so what are you waiting for? sign up and start collecting.
Subscription rules
Your order and subsequent repeat orders will be sent out according to when you signed up. Signing up to a subscription is a minimum commitment of 3 months. If you change your mind you can cancel anytime after this period. However we cannot guarantee you would be able to sign up for the same promotion if you decided to sign up again in the future. 
This product is not intended for rebel use!
Product size is 200g