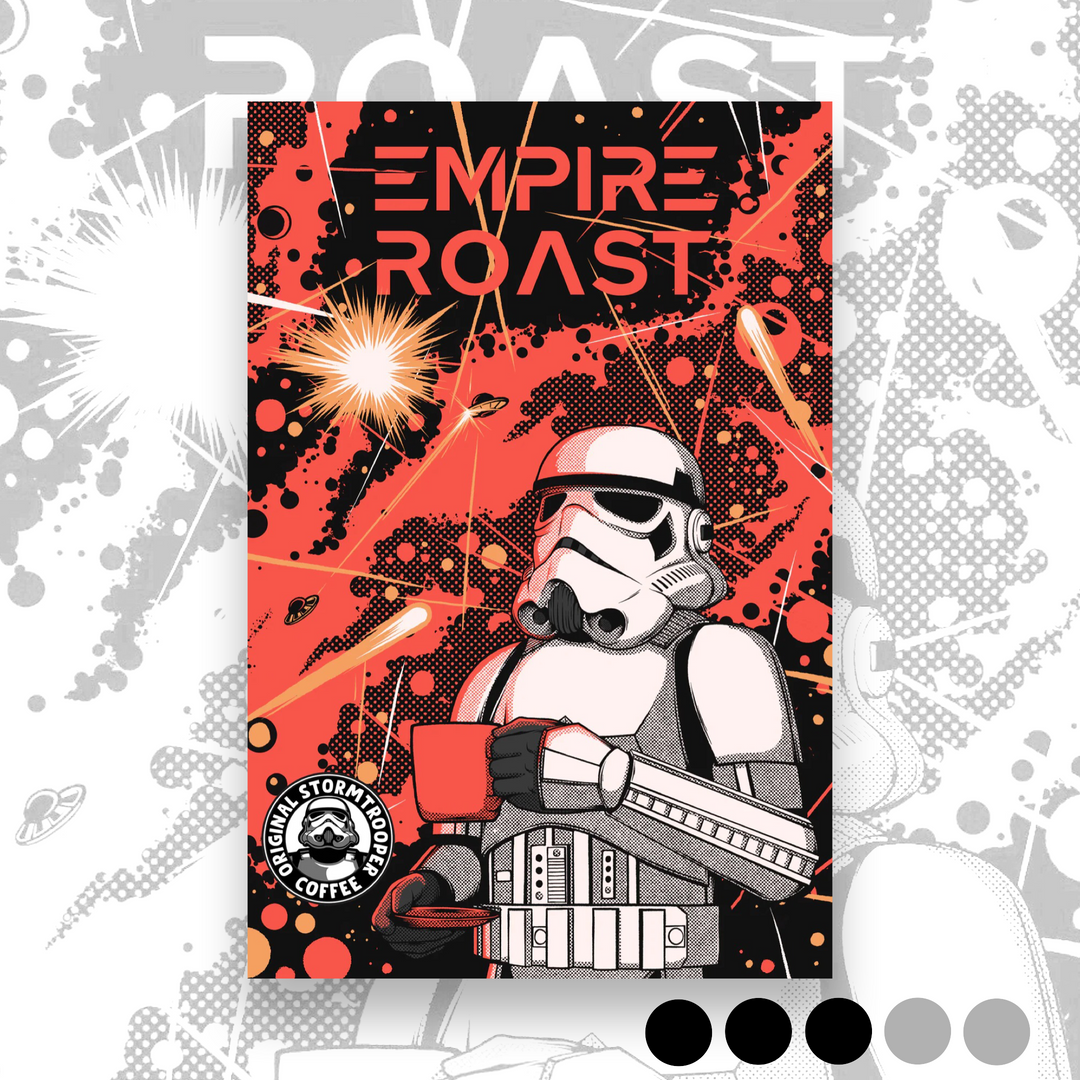 Empire Roast
Introducing Empire Roast, the ultimate coffee experience for connoisseurs. This exquisite single origin bean boasts rich tasting notes of luscious chocolate and indulgent caramel. Crafted with precision by our head Stormtrooper, Empire Roast guarantees a delightful and unforgettable cup every time. It's guaranteed to stand up to the resistance and deliver a knock out hit! 
This coffee comes with a collectable art postcard detailing the journey to securing this coffee. We'll also deliver this in our standard black paper coffee bag for easy recycling afterwards. Net weight (250g).
For regular deliveries of this and other exceptional coffees try our Coffee of the month subscription and get free shipping every time. 
Buy with other items to get FREE shipping when you spend over £30.