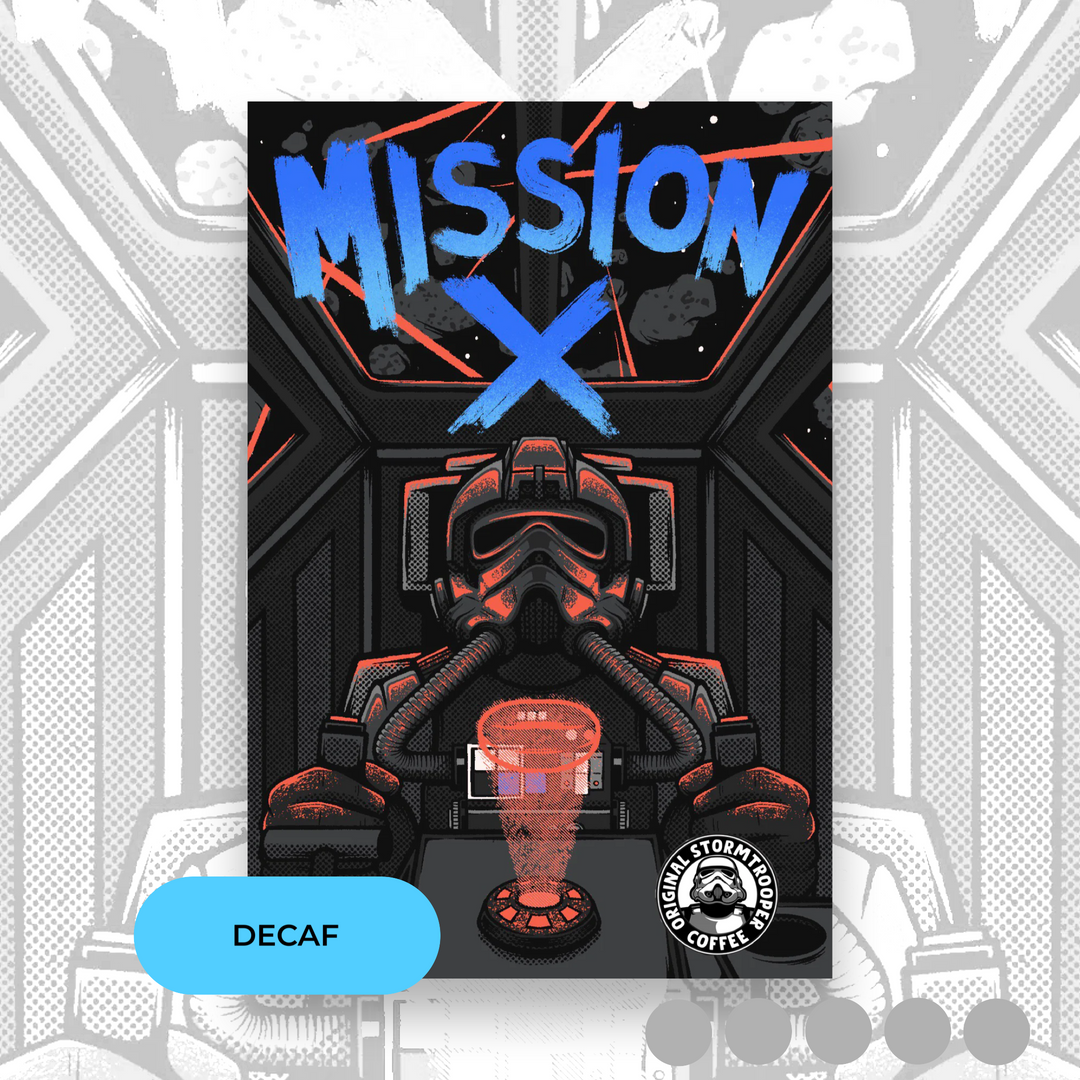 Mission X
Introducing Mission X - the finest decaf in the galaxy, exclusively grown in the lush coffee farms of Peru. Crafted with care, this exceptional bean offers the delicious taste of coffee without the jitters. Enjoy the rich flavours and enticing aroma, all while experiencing a smooth and balanced caffeine-free indulgence.
This coffee comes with a collectable art postcard detailing the journey to securing this coffee. We'll also deliver this in our standard black paper coffee bag for easy recycling afterwards. Net weight (250g).
Why not sign up to our decaf subscription today? You'll get this coffee delivered regularly with free shipping courtesy of The Empire.  
Buy with other items to get FREE shipping when you spend over £30.