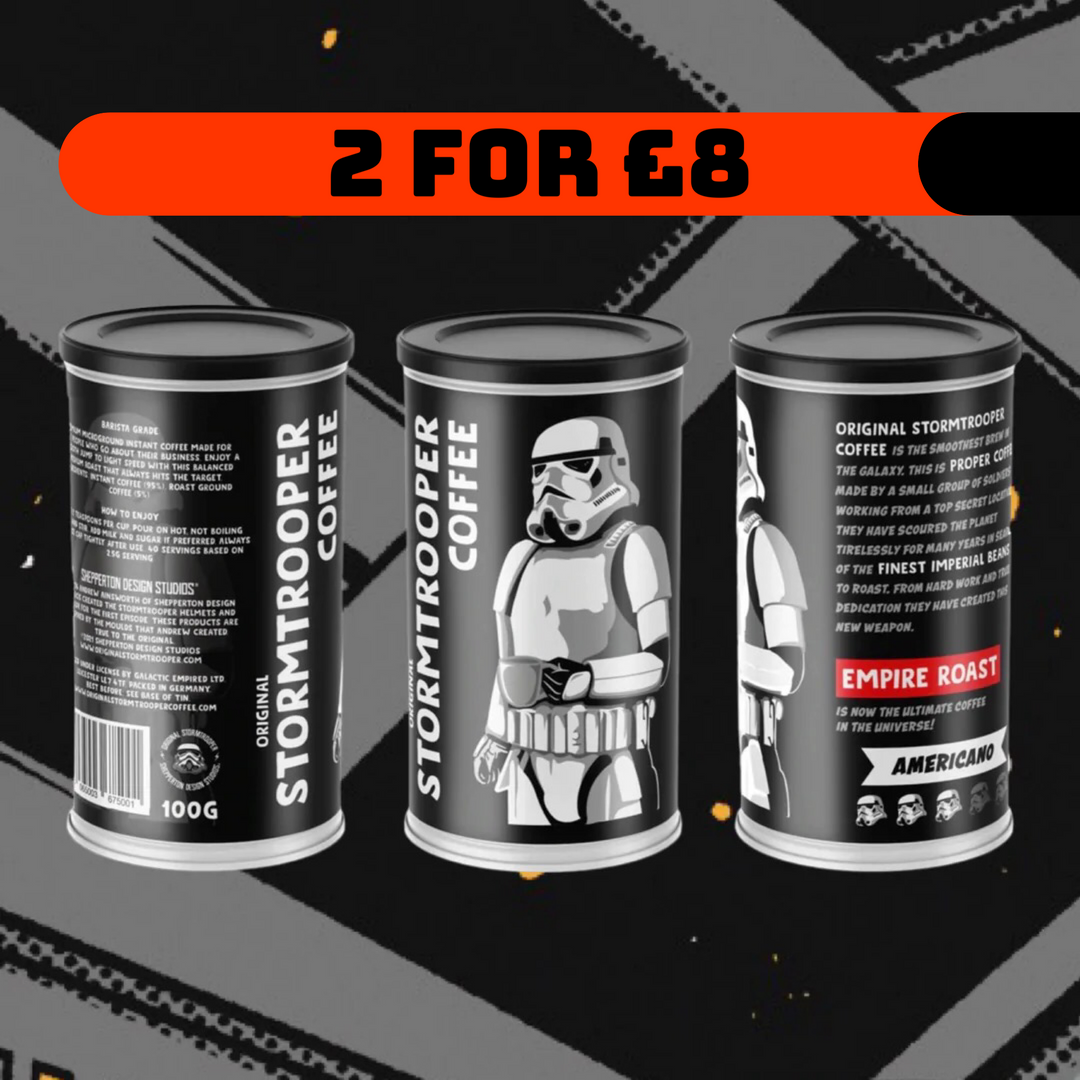 Empire Roast Instant
The smoothest brew in the galaxy! A premium micro-ground instant coffee designed for busy people who go about their business. This is a medium roast with light and fruity tasting notes. A perfect Americano style coffee that always hits the target! 100g - 50 servings per tin. 
Why not join our subscription? You'll can collect all of our special edition design tins and we'll even include FREE shipping on your automatic monthly repeat orders. Click on Imperial Subscription to find out how you can sign up and serve The Empire!
Heard about our Members Club?
It's the ultimate way to stay loyal to The Empire! Earn points from every purchase and redeem them off future orders. 
Join our members club at the same time as starting your monthly subscription and you'll earn points from that too! Just click Members Club at the top to find out how you can join us!