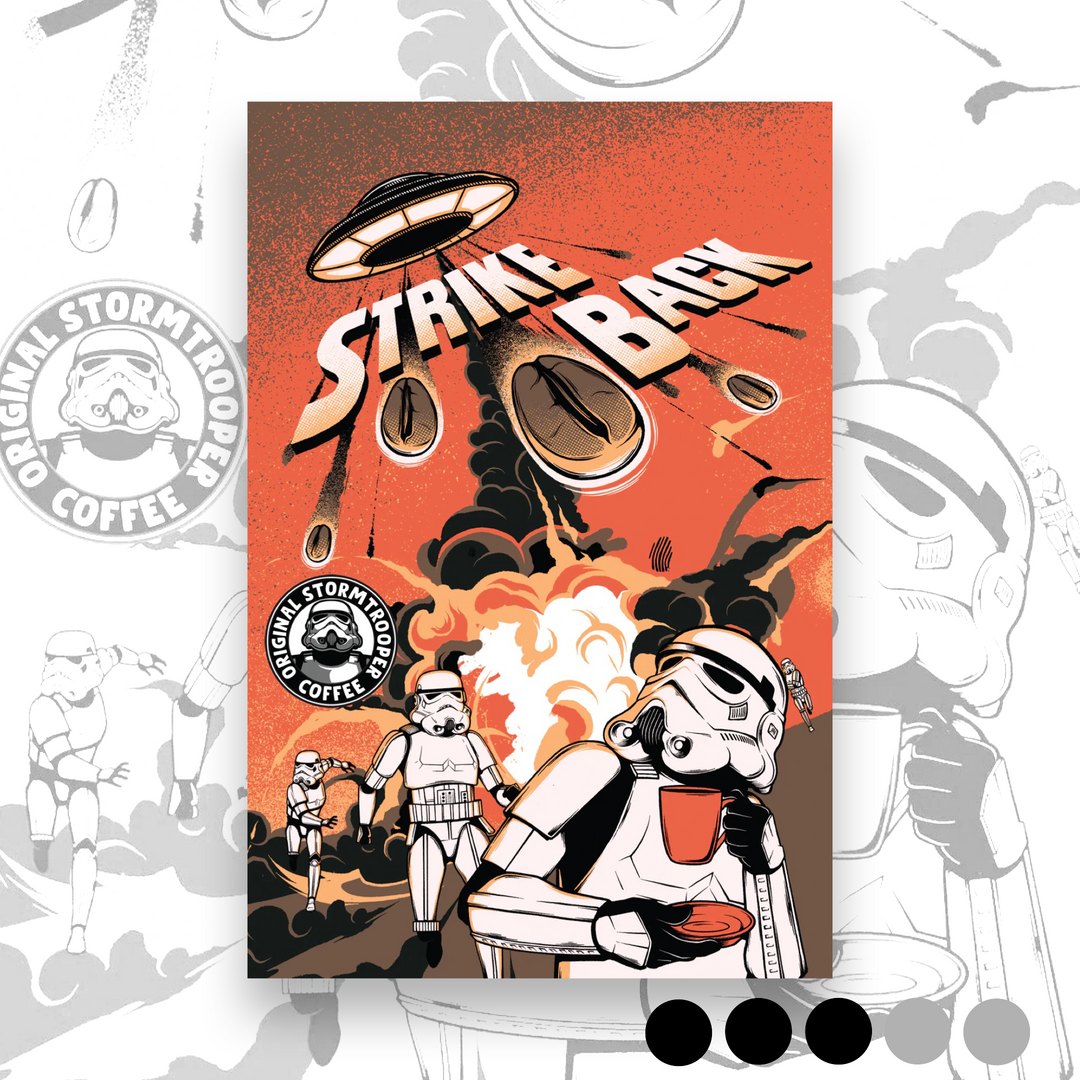 Strike Back
Coffee so good … they want it back! 
Introducing Strike Back: a truly remarkable coffee experience with tasting notes of rich walnut, indulgent praline, and velvety milk chocolate. With each sip, you'll be transported to a strange new world of unparalleled flavor and aroma. Strike Back is the perfect companion for those seeking the ultimate coffee experience.
This coffee comes with a collectable art postcard detailing the journey to securing this coffee. We'll also deliver this in our standard black paper coffee bag for easy recycling afterwards. Net weight (250g).
For regular deliveries of this and other exceptional coffees try our Coffee of the month subscription and get free shipping every time. 
Buy with other items to get FREE shipping when you spend over £30.